North Scotland Area Meeting
North Scotland Area Meeting
North Scotland Area Meeting includes members of all the local meetings listed on the right (or below on a mobile screen.). Click on the names for details of local meetings.  For the duration of the coronavirus pandemic most local meetings are hosting on-line Meeting for Worship and discussion groups during the week. A Meeting for Worship on Sundays is also hosted online.  For details please contact one of the local meeting clerks.
Area meetings are primarily business meetings for the administration of Quaker affairs. For online login details please contact the piers [at] voysey.plus.com (AM Clerk).The next scheduled AM for the North of Scotland is on the afternoon of 8th May 2021.
News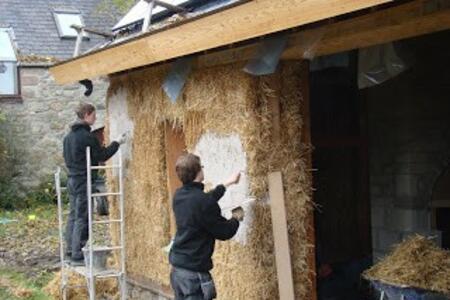 A strong house of straw ...
Andrew Collins of Aberdeen Meeting shares how he constructed  a building in Newmachar out of straw bales.