Welcome
Quakerism is a religion with Christian roots, whose worship is based on silence and listening to the spirit. Quakers practise truth, equality and simplicity and pursue paths leading to peace.
This is the website of the Religious Society of Friends (Quakers) in Scotland and its organisational body General Meeting for Scotland.
What's on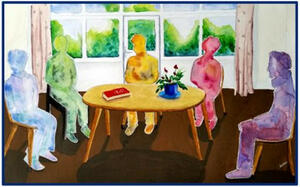 Saturday, 18 July 2020 - 10:30pm
New to Quakers?
Want to explore Quaker worship?
Want to find out more about how we are organised?
Quakers in Scotland are organising a Zoom Meeting for people who know little or nothing about Quakers, and for those who have been around Quakers a while and want to explore further.