Shetland Quaker Meeting
Shetland Quaker Meeting
Coronavirus Covid-19
Due to Covid-19, Meetings for Worship in Scotland are being held online, in person or "blended", and arrangements may have to change quickly. You may want to contact the meeting to check the arrangements if you are visiting.

Meetings for Worship
2nd Sunday of month: 11am at

Staney Hill Hall

in Lerwick

Last Sunday of month: 11am in Friends' homes and

usually followed by bring-and-share lunch

. Phone: 01595 880308 for

details

.

1st Wednesday of month: 1:15-1:45pm

in the sanctuary

at the Gilbert Bain hospital

.
The rooms we use at Staney Hill Hall and the Gilbert Bain Hospital both have disabled access and facilities throughout.
About the meetings
Our meetings are small and very welcoming, after the Sunday meeting we share experiences and thoughts over tea, coffee and biscuits. The shorter Wednesday meeting welcomes patients and staff as well as members of the public and, though it has no refreshments, we still take time to share our thoughts, feelings and understandings.
About Shetland
Shetland consists of a group of approximately 100 islands lying about 130 miles north of mainland Scotland and has a population of roughly 23,000 people. There is spectacular scenery and breeding grounds for many rare bird species. The culture reflects a mix of Scottish and Norse influences with a great history of seafaring, fishing and crofting. The distance from other landmasses and the climate mean that we have our own breeds of sheep, ponies and other animals, with Shetland wool and knitting being an important industry. In the 1970's oil was discovered off Shetland's coast and this has lead to many changes but has not changed the warm and welcoming atmosphere that surrounds the islands, nor its wild majesty.
Contact details
Enquiries to the Clerk/Correspondent:
Jill Slee Blackadder
Phone: 01595 880308 or
Email: jill.blackadder [at] btinternet.com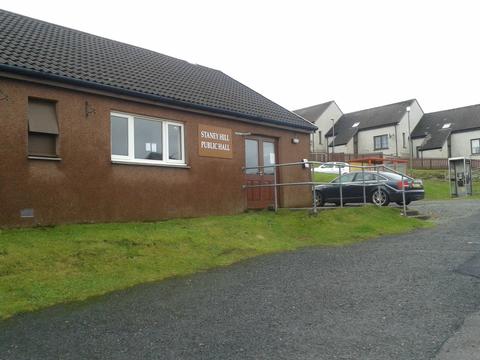 Staney Hill hall is situated on the Old North Road out of Lerwick, on the left hand side if one is leaving the town. Please contact us for details.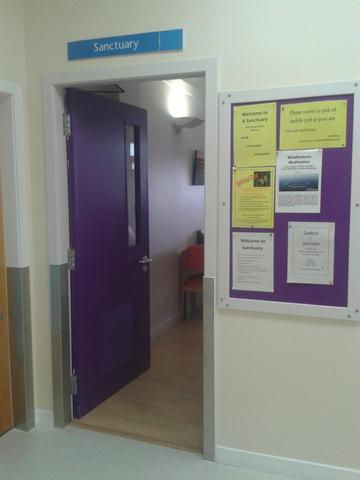 The Sanctuary is on the ground floor of the hospital past the cafeteria and to the right.