Quakers join call for Just and Green Recovery from COVID-19 in Scotland
Quakers join call for Just and Green Recovery from COVID-19 in Scotland
Economic justice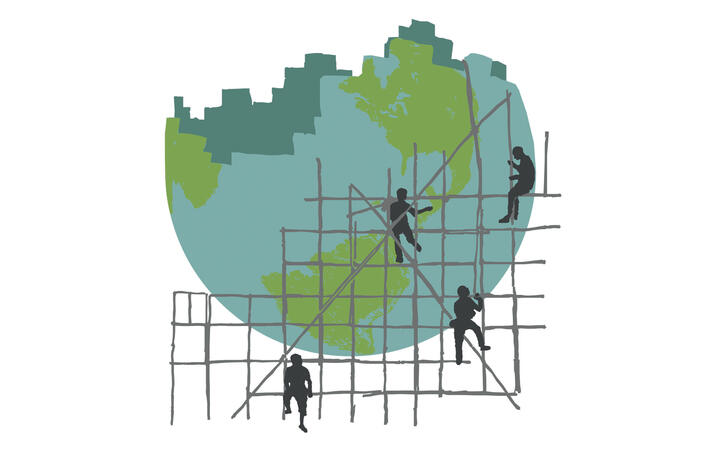 Quakers in Scotland have joined with civic society organisations in calling on the First Minister to discuss how Scotland can lead a radical response to the double crises of climate change and Coronavirus.
In the letter (attached below) they welcome that Nicola Sturgeon desires a recovery that cuts climate emissions by "building a fairer, greener and more equal society", and suggest specific steps that can be taken in five areas: protecting public services; redistributing wealth; transforming our society and economy to meet emissions targets and enhance biodiversity; strengthening democracy and human rights, and offering solidarity across borders.
In her reply (attached) the First Minister says that "when things come apart - when the kaleidoscope of our lives is shaken - there is the opportunity to seem them put back together differently, to see a new way of doing things. We do not have to just rebuild, we can reform." She pledged the proposals will be considered as part of a development of a green recovery, and offered a meeting with the Cabinet Secretary for Environment, Climate Change and Land Reform.
Quakers in Scotland welcome the First Minister's response, and look forward to ongoing engagement with all parts of the Scottish Government on a green and just recovery.