Climate emergency
Climate emergency
CathLesley.jpg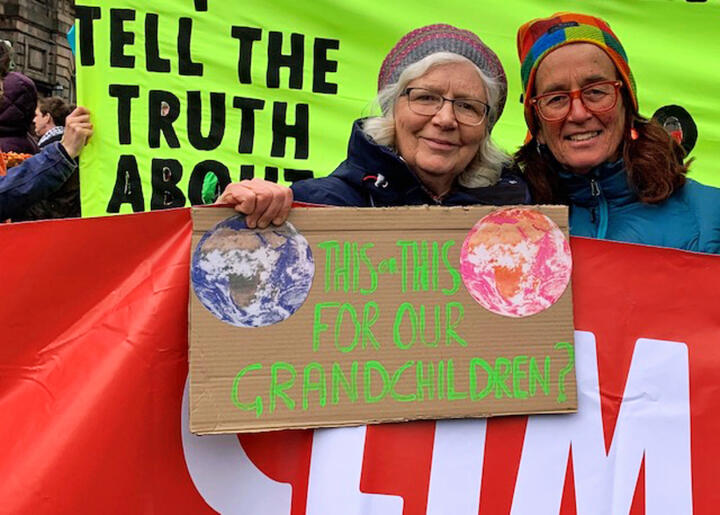 Cath and Lesley of South East Scotland AM take part in an Extinction Rebellion action. Photo: Cath Dyer
Quakers believe that the earth is a gift that needs to be cherished rather than a resource to be exploited, not just for now but also for future generations. Quakers in Scotland are a member of Stop Climate Chaos.
Previous and current action on climate change includes:
The produce of the earth is a gift from our gracious creator to the inhabitants, and to impoverish the earth now to support outward greatness appears to be an injury to the succeeding age.

John Woolman, 1772, Quaker Faith and Practice 25.01
Green Light
We've started a series of news items about what we and others can do, and are doing, about the climate emergency. It's partly inspired by words from Mary Robinson, former president of Ireland and UN Commissioner on Human Rights:
First of all, make climate change personal in your life. Second: 'Get angry and get active'.The third step – and I think this is the most important – we have to imagine the world that we want to hurry towards.
Look for the "Green Light" news items in the "What we've done" section on this page to read more.