Quakers challenge using public money to support arms manufacturers
Quakers challenge using public money to support arms manufacturers
Villagers scour rubble for belongings scattered during the bombing of Hajar Aukaish - Yemen - in April 2015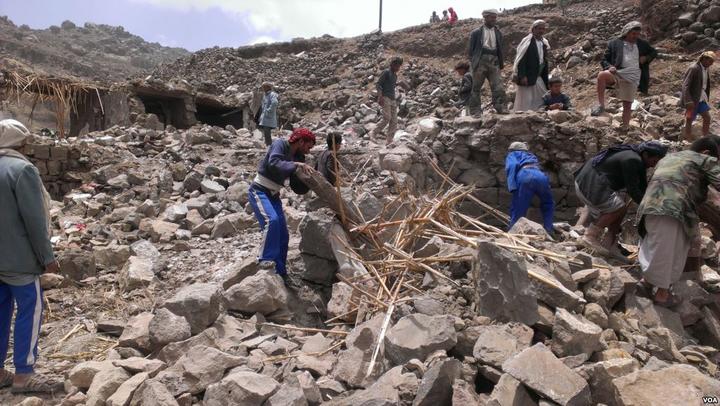 Villagers scour rubble for belongings scattered during the bombing of Hajar Aukaish - Yemen - in April 2015
Quakers challenge the practice of using public money to support arms manufacturers, even if that money is targeted at secondary areas such as training and development. Quakers in Scotland threfore wholeheartedly supported the amendment by John Finnie MSP, to the South of Scotland Enterprise Bill, which proposed that South of Scotland Enterprise should not contribute financially to the arms trade directly or indirectly, and provided MSPs with this briefing.
The amendment was voted down, but we will continue our long history of opposing the idea that conflict can be resolved by war, actively supporting peace-building and campaigning against the arms trade.
A good end cannot sanctify evil means; nor must we ever do evil, that good may come of it...

William Penn


Peace is a gift, but it does not come magically through our passivity.

Sandra Cronk
Image in public domain from Wikimedia Commons.