Militarisation in schools
Militarisation in schools
Children explore a tank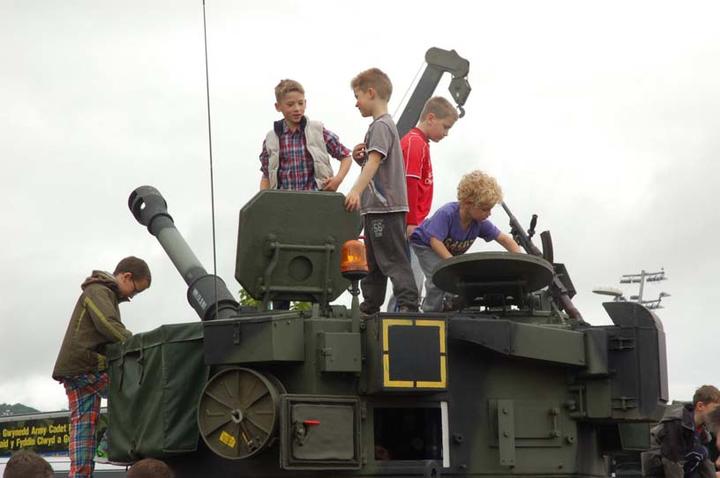 Ready for action: Children explore military tank
Quakers are known as a peace church, and have campaigned for a long time on matters surround war, including lobbying to have the first ever exemption from military service on the grounds of contentious objection written into law. The right to contentious objection is now enshrined in the Declaration of Human Rights.
Quakers believe that schools are a place for learning and educating. While part of that learning and education will include understanding past and present in a balanced way, the visits of armed forces to schools often have no balance to them, and depict army life as glamorous, without warning pupils of the worst health outcomes child recruits experience throughout and after their army career.
Quakers are not seeking to sever the existing relationships between schools and the armed forces, but rather to make sure those relationships are balanced, paint an accurate picture of life in the armed forces, and that those pupils who contentiously object have an opportunity to do so by being informed of visits in advance – which currently does not always happen.
The UK is contravening the recommendations of the United Nations Committee on the Rights of the Child by having recruitment activities within schools.
Petition
Along with ForcesWatch, in 2016 Quakers in Scotland submitted a petition on armed forces visits to schools to the Public Petitions Committee of the Scottish Parliament.
Peace issues
Other issues surrounding peace we have worked on have included