St Andrews Quakers celebrate completion of a labyrinth
St Andrews Quakers celebrate completion of a labyrinth
Wednesday, 9 November 2016
St Andrews Labyrinth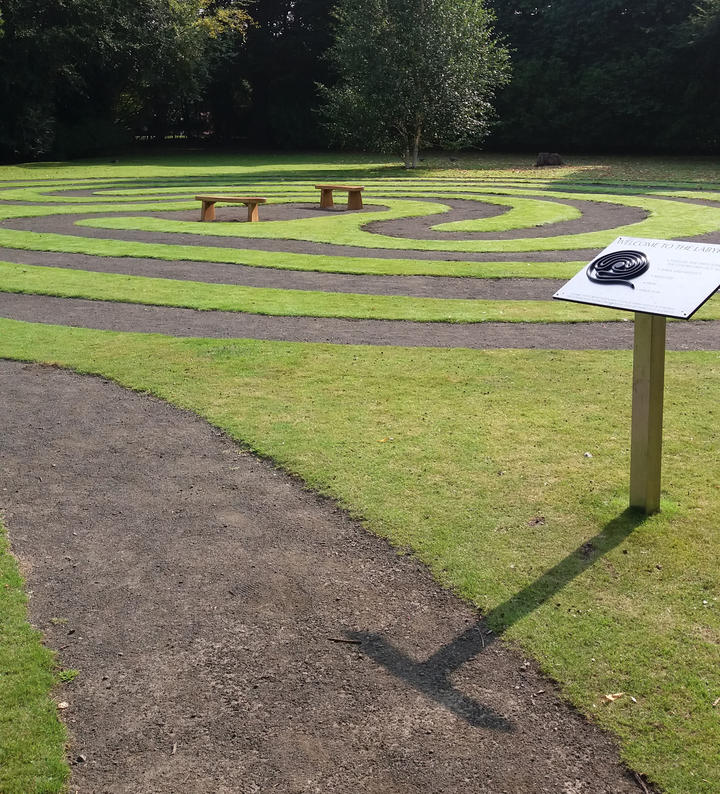 On 27th October, St Andrews Quakers celebrated the completion of a labyrinth in Kinburn Park, St Andrews. The project started as a way of marking the 50th anniversary of Quakers worshipping in St Andrews. Joyce Taylor, from St Andrews Quaker Meeting, said "It is something for the community and a gentle way of letting people know about our presence."

The labyrinth has been made with help from Fife Contemporary Art and Craft, Fife Council Parks Development, Fife Community Works Team and Dundee Friends' Property Trust. At the centre are 2 benches made by a local craftsman and a local wood carver has inscribed the words of George Fox "Be cool and still in thine own mind and spirit".
Labyrinths have been used for hundreds of years in different designs and settings. Unlike a maze, a labyrinth is a simple path to the centre and out again. Nowadays labyrinths are walked by people of all faiths and none, who are seeking tranquillity, an opportunity for prayer or simply having fun.
The labyrinth is accessible for wheelchair users and is open every day, all day and is free of charge.
A craftsman who made benches