Quakscot issues to resolve.jpg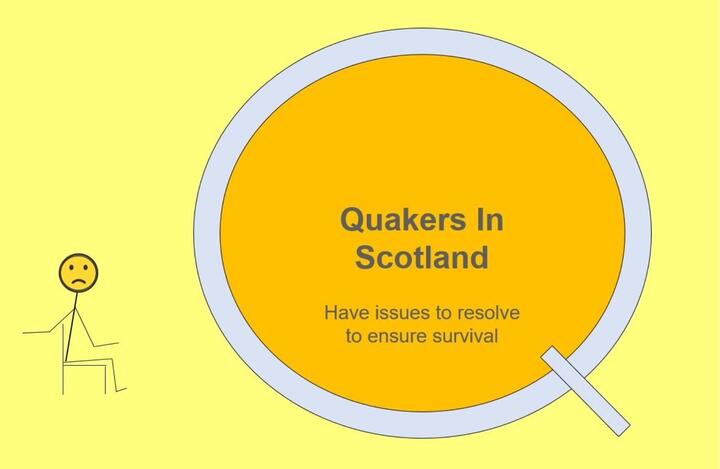 Dear Friends, in June 2022 General Meeting for Scotland appointed a working group, Options for Scotland, to 'explore and analyse changes to our Quaker structures, which might be of future benefit to Friends in Scotland'. We have spent the last 6 months looking at the options available and considering whether radical organisational changes are needed to help our diverse Quaker community in Scotland to flourish.
We would now like to invite you to join in the consideration. We would like to hear
What you feel holds us together as Quakers in Scotland, and
How our structures could better meet our needs.
Your thoughts and contributions will help us prepare our report and recommendations on the options for restructuring that will go to Area Meetings and General Meeting later this year.
We will be hosting three online consultation sessions - please come along!

Wed January 25, 7pm
Tue January 31, 7pm
Sat February 4, 10.30 am - the circulated link for this meeting had an error, a new link will be circulated on Feb 1st or 2nd.

Please see the additional preparatory information in the 2-page document linked above right (if you are using a small device it may be at the foot of the page).
Each session will be the same, so you only need to attend one. This message is also being circulated by email, which will contain Zoom links. Area and Local meeting clerks will soon have details. 
Contact neilturn [at] gmail.com (subject: From%20Options for Quaker Scotland) with any queries, or written responses. Also if you cannot find the Zoom link.