Wigtown Quaker Meeting
Wigtown Quaker Meeting
Coronavirus Covid-19
Due to Covid-19, Meetings for Worship in Scotland may not be meeting in person. Meetings may be making alternative arrangements online. Please contact the meeting for information. See the advice given to Quaker Meetings for more details.

Meeting for Worship
Due to Coronavirus COV19 pandemic, Wigtown Meeting House has been closed for safety until further notice.
However you are welcome to join us at Meeting for Worship by video conference:
We are holding Meeting for Worship by Zoom Video until we can meet safely again at the Meeting House.
The app ZOOM app is available on the internet for free. It works best on a P.C., Apple Mac or Tablet.
Please telephone the Clerk for further details.
Meeting place

Wigtown Meeting
Wigtown Quaker Meeting House, The Lorry Park, Chapel Court, South Main Street, Wigtown. DG8 9ET
We are situated next to the Old Bank Bookshop.
Free Parking and Disabled Access is available.
Contact details
Clerk: Chris Baldry. Tel: 01988 403218
Overseer: Heather Baldry Tel:01988 403218
Elder/Overseer: Helen Macdonald Tel: 01988 403364
Email: wigtownqm [at] gmail.com
Wigtown MH Gardener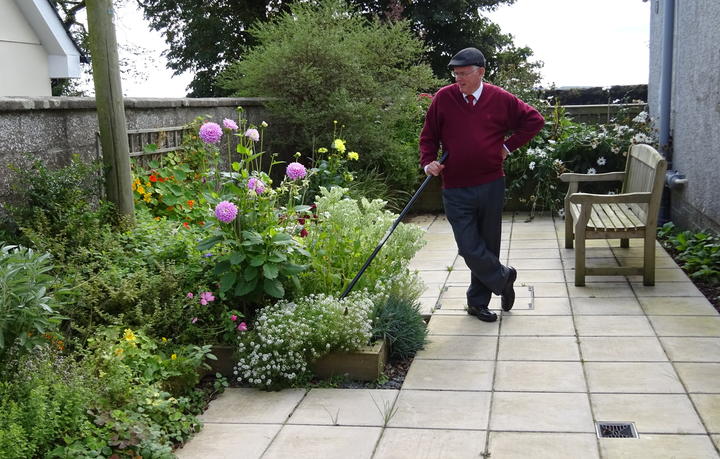 Our garden before Lock-down
This page updated on 15th July 2020 by Ian Macdonald. Wigtown Web Master.