Wigtown Quaker Meeting
Wigtown Quaker Meeting
Meeting for Worship
Due to the Global Coronavirus pandemic, Arrangements are constantly changing in line with Scottish Government advice and restrictions.
However you still are welcome to join us at our Meeting for Worship.
Until further notice we are holding Meetings for Worship in limited numbers Face to Face on the First and Third Sundays of the Month 
and by Zoom video conference (online) on the Second and Fourth Sundays of the Month.
If you wish to attend the face to face Meeting or join by Zoom please contact the Clerk, (Janette Walkinshaw) for latest arrangements.
The ZOOM app is available on the internet for free. It works best on a P.C., Apple Mac or Tablet.
Please telephone the Clerk for further information on how to worship with us.
Meeting place

Wigtown Meeting
Wigtown Quaker Meeting House, The Lorry Park, Chapel Court, South Main Street, Wigtown. DG8 9ET
We are situated next to the Old Bank Bookshop on South Main Street.
Free Parking and Disabled Access is available.
Contact details
Clerk: Janet Wakinshaw. Tel: 01988 402750
Email: wqm [at] cairnharrow.eclipse.co.uk
Wigtown MH Gardener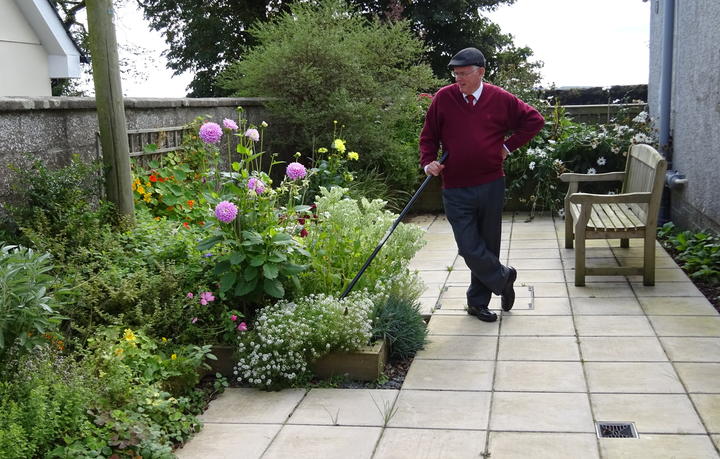 Our garden before Lock-down
This page was updated on 30th August 2021 by Ian Macdonald. Wigtown Web Master.