Central Edinburgh Quaker Meeting
Central Edinburgh Quaker Meeting
Coronavirus Covid-19
Due to Covid-19, Meetings for Worship in Scotland are being held online, in person or "blended", and arrangements may have to change quickly. You may want to contact the meeting to check the arrangements if you are visiting.

Meeting for worship during the pandemic
We hold Meeting for Worship every Sunday at 11am
About us
IMG_2015_c_small.jpg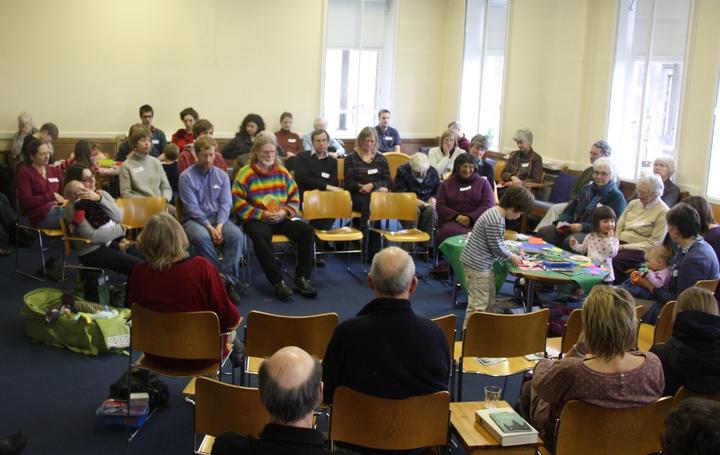 We are lively, large Quaker Meeting. We strive to be an All-age worshipping community, with monthly All-age Worship and regular children's activities. We welcome many visitors each week, both from Edinburgh and from around the world. 
Outwith global pandemics, you are welcome to join us and experience Quaker Meetings for Worship on:
There are sometimes changes to children's sessions, Midweek Meeting, and Young Quakers' Meeting on holidays and during the Fringe in August, so please check this page for details.
Contact information

Central Edinburgh Quaker Meeting worships in the Edinburgh Quaker Meeting House; there are separate contact details for the Quaker Meeting and the Meeting House:
Our home
We meet in the Quaker Meeting House, 7 Victoria Terrace in the heart of Edinburgh's Old Town. This fine building was built in 1865 and purchased by the South East Scotland Area Meeting of the Religious Society of Friends (Quakers) in 1987, and has been made fully wheelchair-accessible.
The building is open and staffed throughout the week. Please feel free to call in to learn more about Quakerism, or just to have a period of peace and quiet reflection over a cup of coffee or tea in the entrance foyer.
Lego MFW Central Edinburgh 2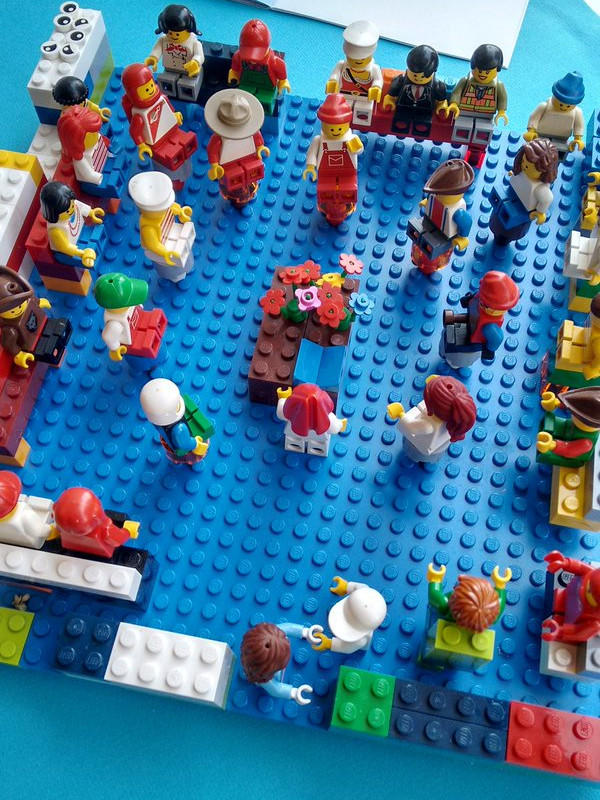 Meetings for worship are held in the large room at the top of the building; below this is a hall for social events, together with a library and a kitchen. The
library
is open on Sundays and may be consulted during the week by arrangement.
Rooms can be hired by groups at all times that they are not in use by the local Quaker community; please read more on the room hire website or phone 0131-225 4825.
Every August the building is used as Venue 40 of the Festival Fringe.  There are performances by theatre groups from around the world, concerts and cafe.  Profits earned during the Festival period are passed on to charities.  Read more on the Venue 40 website.
Our wider Quaker Community
We are part of:
Becoming involved
If you are attending regularly, please ask after a Meeting for Worship if you would like to have an overseer, join our email announcement list and receive Terrace Talk, our newsletter, by email. We also have an experimental WhatsApp group.
Artist's impression of online Meeting for Worship ... 
Lego Zoom Meeting
Wheelchair access to the Meeting House is from George IV Bridge along Victoria Terrace. There is also access from the Upper Bow from the Lawnmarket or from the steps up from Victoria Street. Metered parking is nearby (free on Sundays) in Johnston Terrace, Victoria Street and Grassmarket. Lothian buses 23, 27, 41, 42, and 67 pass nearby.