It's Time For Action
It's Time For Action
bigbanner2-758x253.png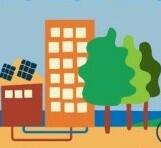 Back in 2011, BYM issued the life-changing Canterbury Commitment, urging Friends to take up the challenge of responding to the crisis of climate change.   It said: 'We encourage local and area meetings to practise speaking truth to power at local level by establishing relationships with all sections of local communities, including politicians, businesses and schools, to encourage positive attitudes to sustainability'.
With only nine years left to meet the 2030 Scottish target to reduce emissions by 75% it's crucial that the Scottish Government's Climate Change Plan update sets out and delivers the transformational changes needed to achieve these reductions and put Scotland rapidly on course to a healthier, fairer, low carbon future.
 But the current Climate Change Plan update does not have the detail or ambition we need and there is no mention at all of climate justice, so we and over 50 other organisations that belong to Stop Climate Chaos Scotland need to make some noise about this!
The campaign has two elements, that aim to show public support for more ambition: 
E-action: This is now live on the SCCS  website  https://www.stopclimatechaos.scot/campaign/climatechangeplan/    We  are aiming to get 1000's of sign ups to a draft letter (which you can edit)  to  the Cabinet Secretary Roseanna Cunningham.  SCCS will then  present the number of responses and personal messages to her in mid-February before the plan is finalised. Please share as much as you can and sign up yourself. 
Social media: As the four Parliamentary Committees hold evidence sessions throughout January, we want to tag them on social media as much as we can.  There is a guide to social media posts, newsletter content and the details of the committees remits herehttps://docs.google.com/document/d/11nedRlXnBC-iVYl0KEDb6SbNEUaduQslOnhvmivcLb4/edit. Or please just share the tweets @sccscot.