Community Climate Asset Fund
Community Climate Asset Fund
20201012_130900.jpg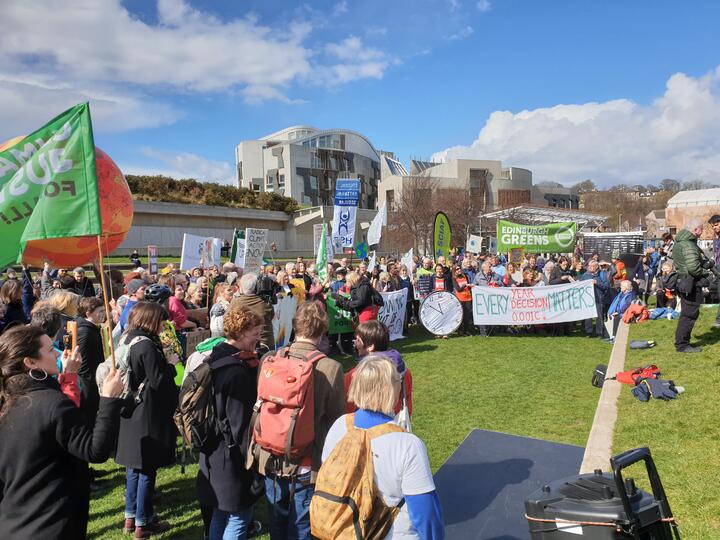 Supporting the Green Recovery in Scotland's Communities
As Scotland emerges from COVID-19, we have a chance to build a greener, fairer and more equal society and economy.
The climate emergency has not gone away and Scottish Ministers remain absolutely committed to a just transition to net-zero emissions by 2045.
The Community Climate Asset Fund (CCAF) is a Scottish Government fund, administered by Keep Scotland Beautiful.
About the CCAF
The CCAF is being introduced to:
Build on the invaluable role that community based organisations are playing in Scotland's response to COVID-19
Support community groups to play a prominent role in the Green Recovery
Provide capital funding to community based organisations to help them tackle climate change as we accelerate our just transition to a net zero society
Complement funding provided through the Climate Challenge Fund and other community and place based initiatives
Help communities to reduce usage of petrol and diesel cars, cut waste, grow local food and reduce emissions from community buildings.
Applications will be assessed and funding allocated to eligible applicants on a first-come, first-served basis with an application deadline of noon on Monday 9 November 2020. There may not be enough funding to support all eligible applications received by the deadline, so we encourage application submission as soon as possible.