South Edinburgh Quaker Meeting
South Edinburgh Quaker Meeting
Meeting Place: The Open Door, 420 Morningside Road, Edinburgh EH10 5HY
Meeting for Worship: Sundays at 10.30 a.m. Children welcome
We offer a warm welcome to anyone who would like to join us for worship on a Sunday morning. There are usually between twenty and thirty people present, plus a varying number of children and young people of all ages. After Meeting for Worship, which lasts one hour, we have coffee/tea and time to chat. The children's meeting is at the same time and they join the main meeting for the last ten minutes.
The Open Door is a friendly space at the top of Morningside Road, just opposite Morningside clock. Bus numbers 11, 15, 16 and 17 stop nearby. On weekdays you can stop for coffee, and it runs a number of regular services, particularly for the elderly. We are one of a number of other organisations that use it.
Enquiries about South Edinburgh Quakers to Sandra Riddell, 0131-446 3663
The editor of this page is Neil Turner, neilturn [at] gmail.com (subject: From%20South%20Ed%20Quaker%20webpage)
Email list: Ask to join it (or access it if you're already a subscriber) at South Edinburgh Announcements mailing list. Please give your name, and if you're asking to join the list, expect an email checking who you are. 
NEWS
Download our monthly Newsletter from the box to the right (or at the foot of the page on a small screen).
Ronald Halliday's account of our (not so ancient) history can be dowloaded below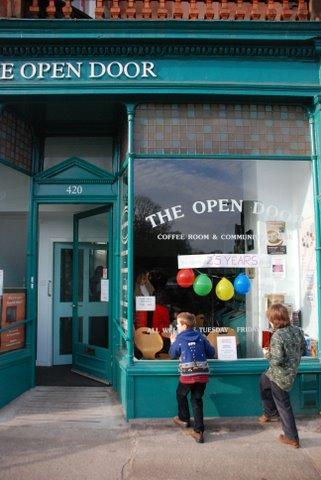 Map